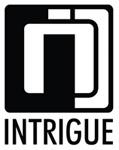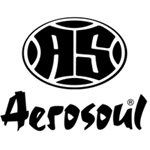 ブリストルのThe Insidersより、Aerosoulとのコラボ・パーティーとウィークリー・ラジオショーのお知らせが届きました。Intrigueレーベルも充実したリリースが続いていて、今後も楽しみなラインナップになってます。for Soulfull D&B Lovers!!
(INZA)
Intrigue vs. Aerosoul
@ Herbal, Shoreditch, London
Friday 12th June 2009
.............................................................
On June 12th Intrigue joins forces with Aerosoul to bring you a night of deep drum&bass, soul, hip hop, dubstep and house at London's Herbal club!!
Downstairs, Bristol drum&bass night Intrigue presents a showcase of deep drum&bass featuring legendary artists in an intimate location. For the first time, we are touching down in London in partnership with Aerosoul to bring the Intrigue vibe to Herbal. Guest DJs include D-Bridge, Break and Ill Logic & Raf.
Upstairs, London clothing company Aerosoul presents the launch party for Soul Controlled (sounds-of-underground-london). Featuring exclusives, remixes and dubs by Aerosoul's sponsored artists Omar, Roots Manuva, Steve "tha 4orce" Ellington, Zion I & TY, Alaska, Zero T, The Insiders, Domu, Spoonface, Artificial Intelligence and many more.
Check below for the full lineup, as well as details of our upcoming Bristol nights. We've just released 002 on Intrigue Music - Break's massive 'Out of Nowhere' backed with Survival's deadly 'Cross Fire'. Intrigue003 'Meltdown/Cold Steel' by The Insiders has also finally dropped on promo - get it from all good record stores! We'll be celebrating its release with a party at LAB (formerly Arc) on Sun 3rd May, where The Insiders & Ayah will be joined by Makoto & Deeizm. Big!
Ez,
Soundscape, Leke & crew
..........................................................
FRIDAY 12TH JUNE 2009
INTRIGUE VS AEROSOUL
@ HERBAL, KINGSLAND RD, SHOREDITCH, LONDON
DOWNSTAIRS: INTRIGUE
D-BRIDGE (Exit)
BREAK (Shogun/Symmetry)
ILL LOGIC & RAF (Bingo)
THE INSIDERS (Intrigue)
LEKE AEROSOUL (Aerosoul Limited)
MC KEMO / MC MOJO
UPSTAIRS: AEROSOUL 'SOUL CONTROLLED' CD LAUNCH
DOMU (Broken Beats/Future Soul)
ARTIFICIAL INTELLIGENCE (Soul/Hiphop)
ZERO T (House/Dubstep)
THE INSIDERS (Nu Soul/House)
STEVE "THA 4ORCE" ELLINGTON (Hiphop/Oldschool)
DOORS: 9PM-3AM
ENTRY: £7 BEFORE 11PM / £10 AFTER
ANYONE WEARING AN AEROSOUL T-SHIRT CAN GET IN FOR £7 ALL NIGHT!!
INFO: WWW.INTRIGUE.ORG.UK / WWW.AEROSOUL.CO.UK/STORE
.............................
/// FORTHCOMING BRISTOL LINEUPS
Sun 3rd May: 'Meltdown' launch party @ LAB with The Insiders & Ayah, Makoto & Deeizm plus a showcase of dubstep, hip hop & nu soul in room 2
Fri 15th May: Intrigue @ Dojo Lounge with Fabio & Grooverider, Naibu, The Insiders, Insight, Alite, MC System & MC Fokus
Fri 29th May: Intrigue Music @ Motion Skate Park with Marcus Intalex & DRS, Die, Amit, Data, Icicle, Lynx & Kemo, The Insiders, Gatekeeper, Ben UFO, Joe90, El Harvo & Kid Bongo, Static, Red Rowz & Dread MC
Info: www.intrigue.org.uk / info@intrigue.org.uk / www.myspace.com/intriguednb
Tickets: www.ticketweb.co.uk / Bristol Ticket Shop / Rooted Records / Prime Cuts / Cooshti
.............................
/// INTRIGUE MEMBERSHIP
FOR FREE MEMBERSHIP TEXT JOIN INTRIGUE TO 80818 NOW. THIS WILL GET YOU IN FOR CHEAP B4 11PM, AS WELL AS KEEPING YOU INFORMED OF WHAT'S UP ; )
/// INTRIGUE 12" RELEASES
Intrigue001 - The Insiders 'Stepdub / Cold Harbour' - Out now
Intrigue002 - Break 'Out of Nowhere' / Survival - 'Cross Fire' - Out now
Intrigue003 - The Insiders 'Meltdown (featuring Ayah) / Cold Steel' - Out May (promos mid April)
Intrigue004 - Random Movement 'Scotch Bonnet' / Squash 'P-Style' - Out July
****Upfront mp3s and exclusives available now from http://store.intrigue.org.uk****
/// INTRIGUE RADIO SHOW
Check our weekly live radio show on Passion, every Tuesday night 11pm-1am.
Listen online via www.passionradiobristol.com worldwide, and FM via 106.2FM (Bristol/southwest UK).